How to Reschedule an Appointment
1. From the BDC Central menu, choose Logs and then Opportunity Management.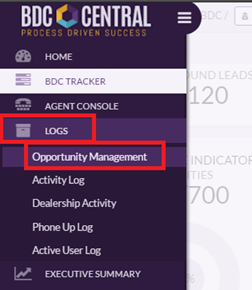 2. Use the appropriate filter/sort options to display the appointments you want to update. (See article "Managing BDC Appointments" for more information on using filter/sort options.)  We recommend you update Show and Sold status every day for the previous day's appointments.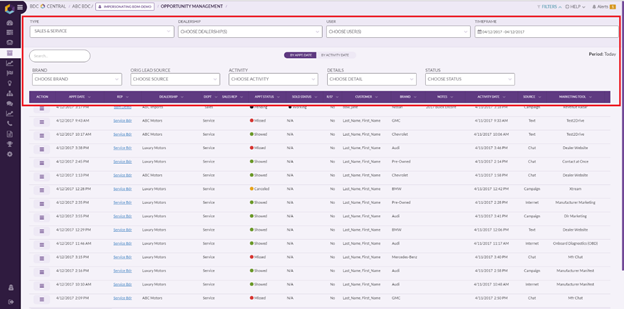 3. To reschedule an appointment, go to the menu icon in the Action column. You may only reschedule a PENDING appointment.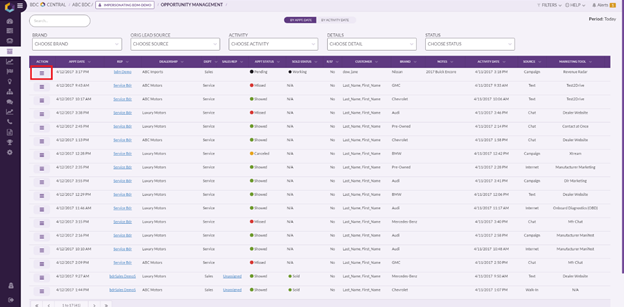 4. This will display a pop up box with the option to Reschedule.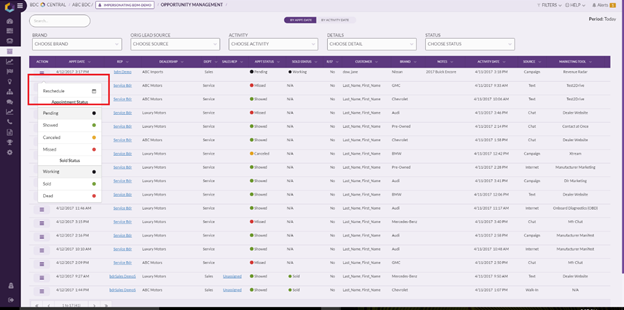 5. Select Reschedule and then choose the new appointment date and time.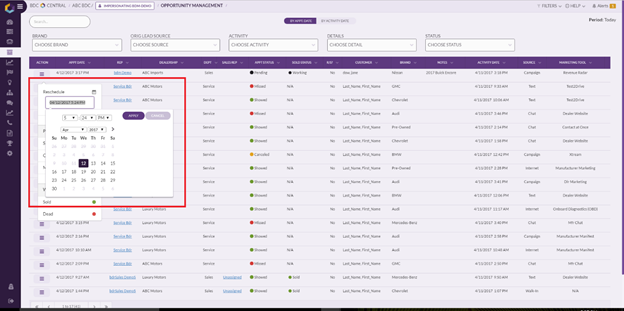 6. Select Apply and the appointment will be rescheduled.