The purpose of this article is to explain how to edit an activity.  Editing an activity should only be used to correct an error made when logging the activity and should not be used to reschedule a customer's appointment.  Refer the following article if rescheduling an appointment: How to Reschedule Appointments.
From the Menu Navigation bar, select Logs, then Activity Log
User Level Menu:                                      Manager Level Menu: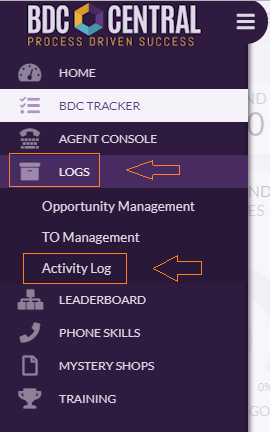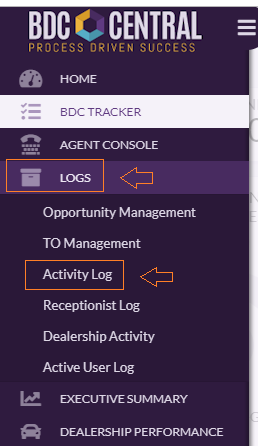 From the Activity Log, select the activity to edit by clicking on the button in the Action column, then select Edit to open the activity.
User Level view: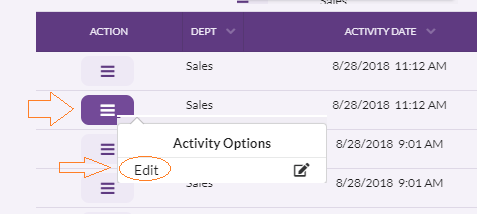 Manager Level view: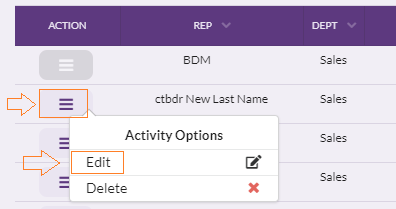 Note: Only Manager Level users can Delete an Activity.  Once deleted, the activity is removed from all logs and reporting permanently.  
Selecting Edit opens the Agent Console and displays the selections that were previously logged. 

To make edits to the logged activity select the button in the row to be changed.  Selecting a new button in a row removes ALL selections in the rows below.  The selection buttons in the rows below will then need to be reselected before saving.  Save must be selected to save any changes made to the activity.  
Note: A new activity is not created when an existing activity is edited. 
If no changes are to be made to the activity, select either Return to Activity Log at the top of the page or Cancel at the bottom of the page to exit from editing the activity.