This article walks you through how to match users in BDC Central / CallerCX with the users in VinSolutions
Matching users allows us to assign calls in VinSolutions to the proper user, based on our phone recording voice matching logic.
Navigate to Admin - Users in the navigation panel.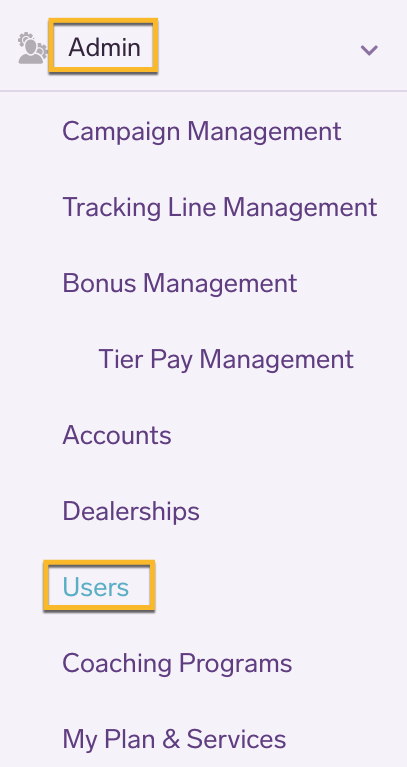 Locate and Edit the user in BDC Central / CallerCX that you want to match.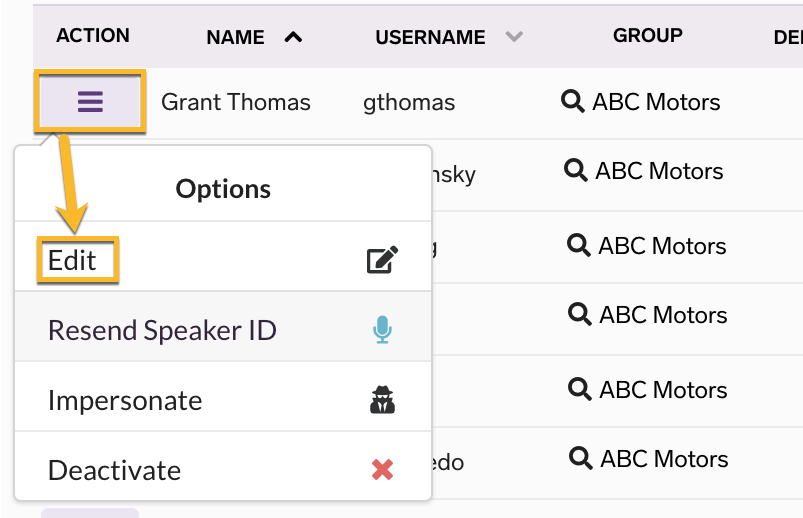 Locate the "Integrations" section, and under VIN SOLUTIONS USER ID, use the drop down to select the respective user's VinSolution ID.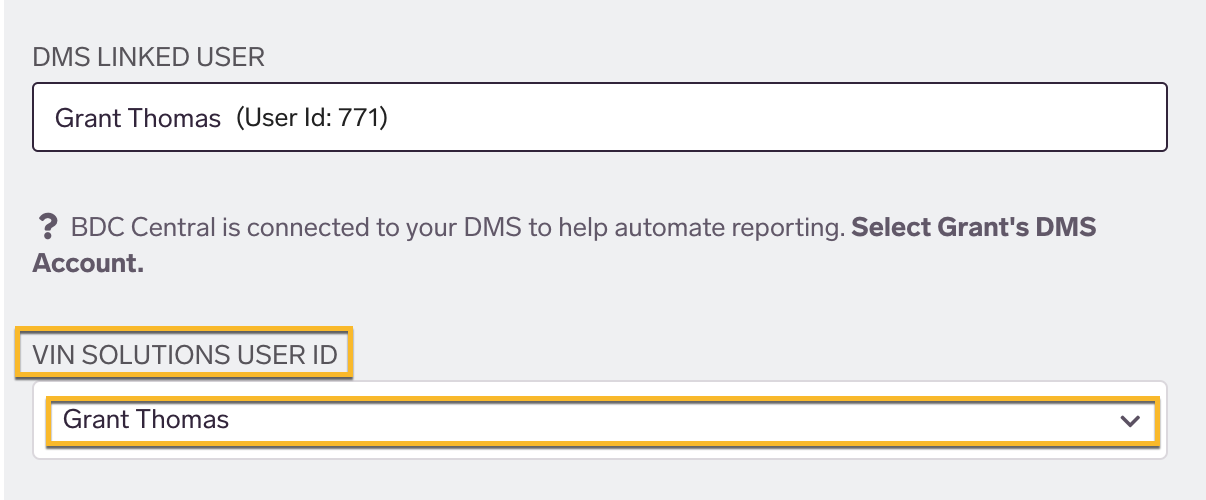 Click Save

To "Unmatch" a user, simply choose the No User Selected option in the drop down and click Save