Coaching Alerts are real-time alerts designed to provide ongoing training. The alerts are triggered by a pre-determined set of parameters which are based on specific performance expectations.  
There are two coaching alert categories: 
Activity-Based Coaching Alerts -BDC Central Customers Only
Phone Skills Coaching Alerts
Activity-Based Coaching Alerts 
When agents fall below expected levels of activity and performance, coaching alerts are triggered. Once triggered, Activity-Based Coaching Alerts are only active on the day they are triggered and are cleared out at the end of each workday.
When triggered, coaching alerts will appear in the upper right corner of the agent's screen. Agents can view activated coaching alerts multiple times throughout the day, as needed.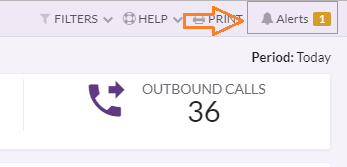 Clicking on the alert opens the alert box which details the time the alert was triggered and the reason for the alert.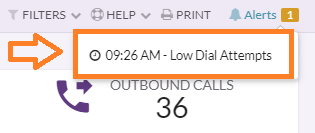 Selecting the alert box opens the Coaching Alert window which contains suggestions for improvement.  Each alert contains a short coaching video.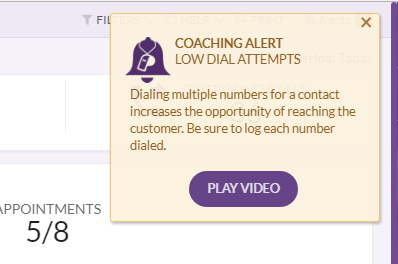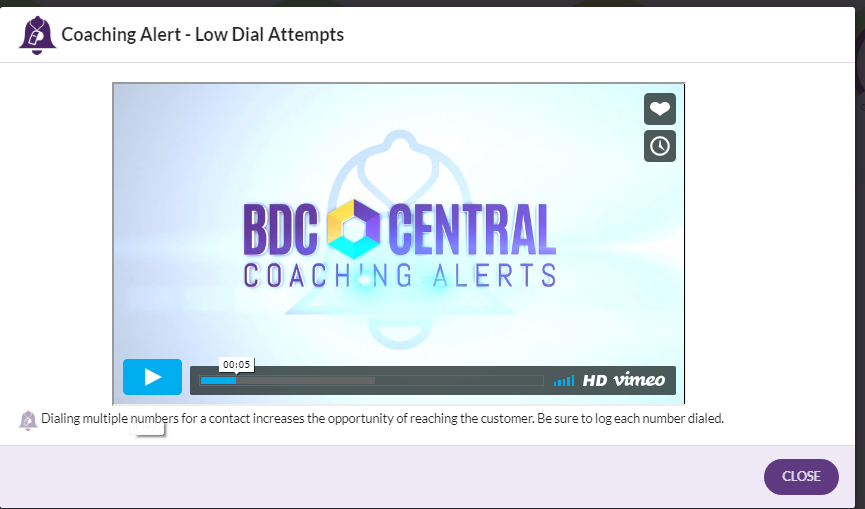 Phone Skills Coaching Alerts
Phone skills coaching alerts are based on call performance scores from tracked calls.  Each day as calls are scored, any low scoring areas that trigger specific coaching alerts will be collected and emailed to the agent that triggered the alert.  
Criteria for receiving alert notifications:
Notifications for Phone Skills Coaching Alerts must be turned on in the user's profile.
Agent assignment to tracked calls.
Valid email address in the user's profile.
Sufficient assignment to tracked calls to trigger alerts. 
Management level users must turn on Coaching Alerts in the Notifications area of the user's profile to activate Phone Skills Coaching Alerts.  To access Notification settings go to Admin>Users, then select the user profile to edit.  
In the user's profile, scroll down the page and click on Notifications to open.  Click on the Coaching Alerts toggle to turn on.  Users will receive notifications by email when Phone Skills Coaching Alerts are triggered.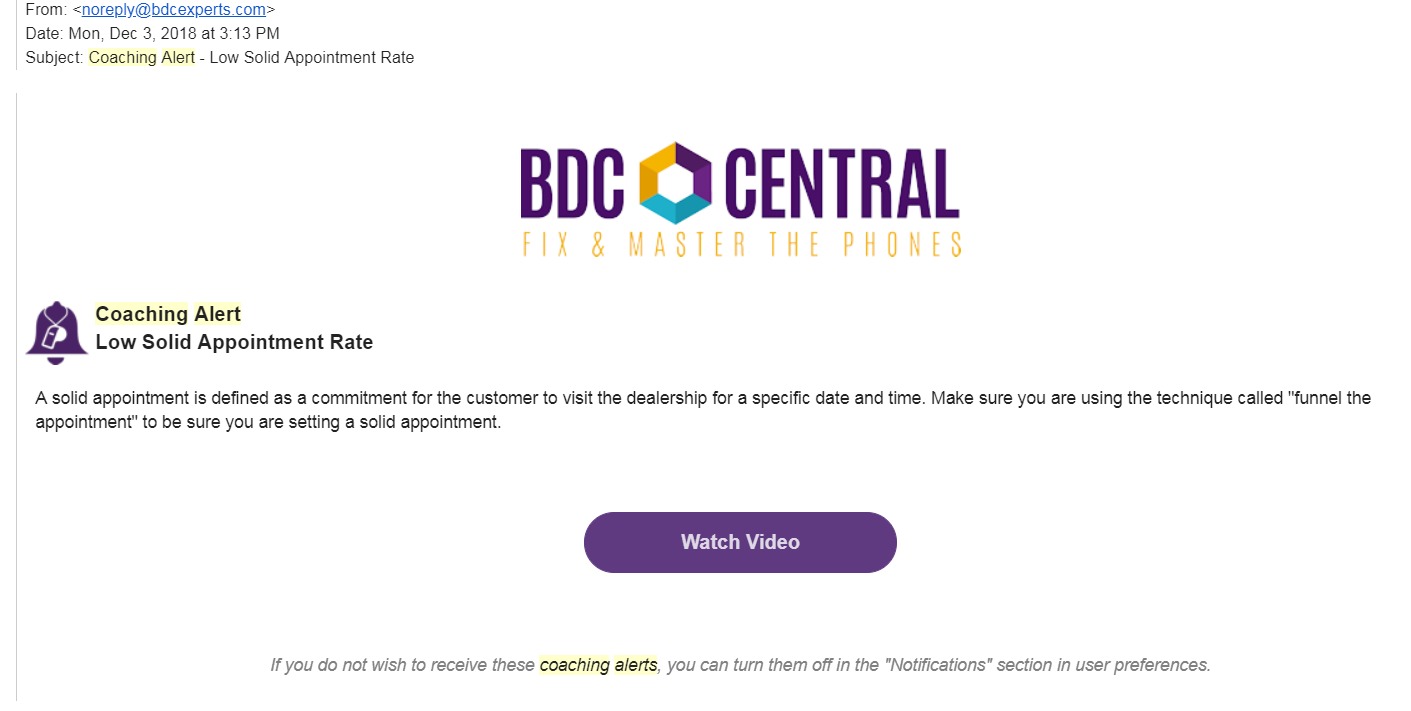 To customize coaching alerts refer to the following article: