This article explains the layout and features in the BDR Agent Console.
Agent Console 
Upper Console - Contains activity gauges and PACE indicator for tracking performance.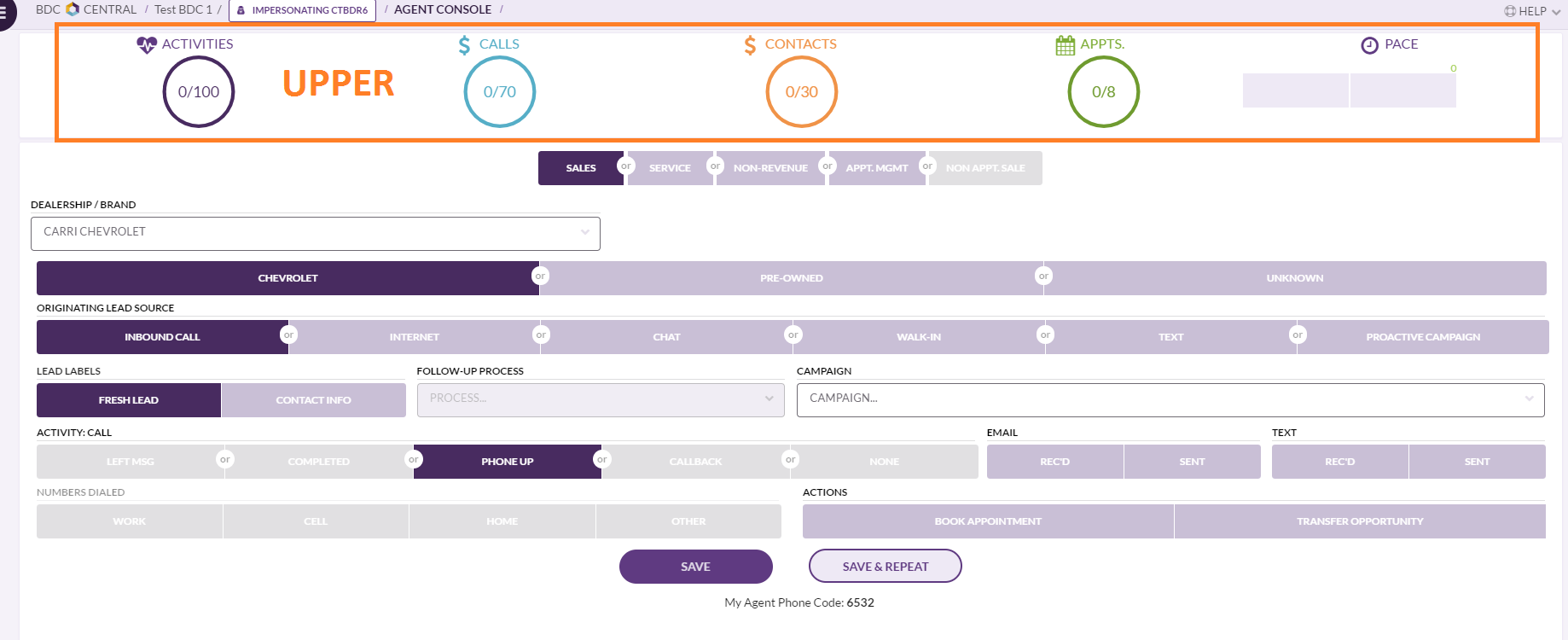 Lower Console - Contains Call Pad for logging call activity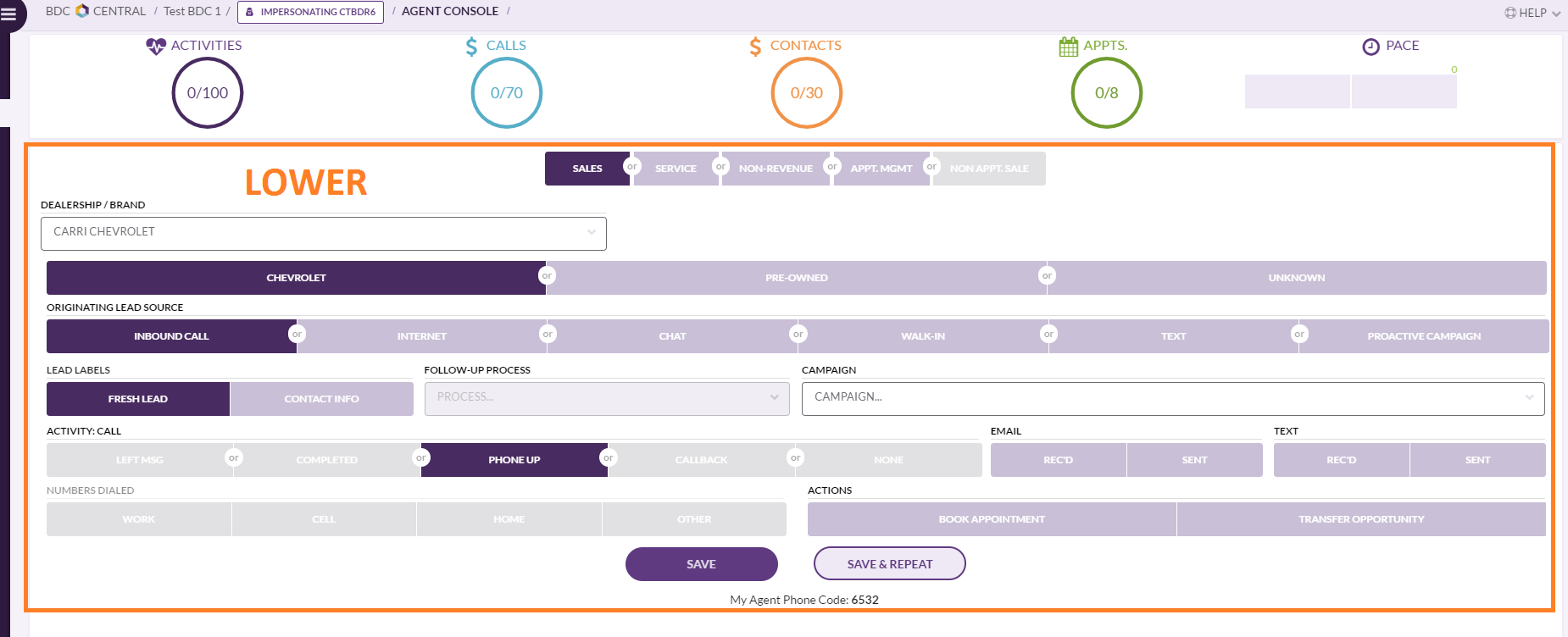 Activity Gauges - Tracks activity progress towards daily goals

PACE Indicator - Used to track activity pace towards reaching daily goal.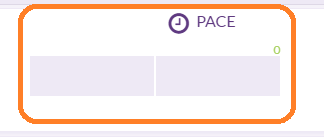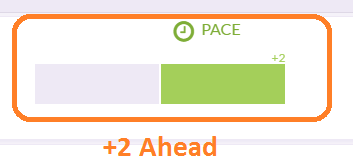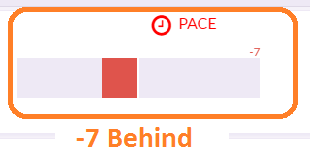 Navigation Tabs - Navigates to different departments and activity pages
Sales - Page used to log Sales BDC activities
Service - Page used to log Service BDC activities
Non-Revenue - Page used to log Non-Revenue activities
Appt. Mgmt - Page used to manage Appointment Confirmations, Reschedules and Cancellations

Save & Repeat - Feature used when making a series of outbound calls where the Dealership, Brand, Originating Lead Source will remain active and the same for each logged call.  Selecting "Save & Repeat" will keep these selections active.  Selecting "Save" will deactivate the "Save & Repeat" feature.