This article explains the steps for creating and managing Users in the Caller CX platform.
From the Menu Navigation Bar, select Admin, then Users.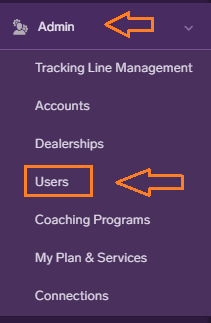 From the User list, select Add User (located in the right corner of the page).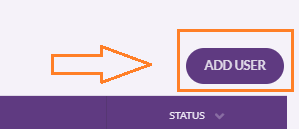 To create a user, enter the following information for each section:
Personal Details:
First Name and Last Name - Call Tracking Note: First Name should be the name used when answering Inbound Calls. This information is used for automated call tracking assignment.
Email Address: A valid email address is required to activate a new user profile. Refer to the following article: New User Email Verification Process.
Cell Phone: A valid phone number is required for management level users using the Notifications feature.
Gender: Optional
Role Details:
Select the user role for the user to be created. The available user roles to choose from will depend on your own user role. Non-Manager user roles cannot create other user roles.
Dealership Role
BDC Central Role
Description
Additional Role Features
Executive
Super Admin
Access to all Admin level features. Can view all BDC Accounts and Dealership assigned to Parent Account
N/A
BDC Manager
Account Owner
Access to All Admin level features within assigned BDC Account
N/A
Executive-Report Viewing Only
Region Manager
No Admin Rights (Can be assigned specific Accounts under Parent Account)
N/A
Dealership Manager
Sales Manager
Access to Admin level features within assigned Dealership(s) and associated BDC Account
N/A
Dealership Manager
Service Manager
Access to Campaign Management and adding Users
N/A
BDC Agent/Rep
Agents
BDC Account level users

Can update appt SHOWED/MISSED status

Can update appt SOLD status

Dealership Staff
Sales Rep
Dealership Salespeople-Can log activity.

Can update appt SHOWED/MISSED status

Can update appt SOLD status

Dealership Staff
Service Advisor
Dealership Service Staff -Cannot log activity.
N/A
Dealership Staff
Receptionist
Can log reception calls, update Shows (with permission) and can be assigned to multiple dealerships.
N/A
Next, select the Account Assignment.
Account/BDC Level Users (Account Owner, Agent & Region Manager):
Select Account(BDC) Assignment - This must be selected even if not using a BDC.
Select Department: Sales, Service or Sales & Service

Dealership Level Users(Sales Manager, Service Manager, Sales Rep, Service Advisor, Receptionist):
Select Dealership Assignment(s)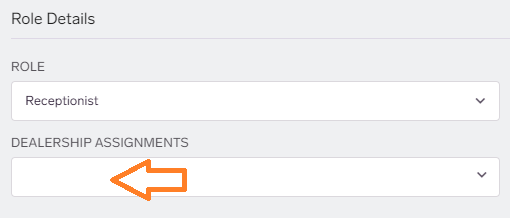 User Details:
Username & Password
Note: Username - (populates email address by default but can be changed) *Please use a minimum of 6 characters (numbers, letters)
Notifications: Depending on the user role, select notification preferences as needed.
Management Level Notifications:
Failed Call Email Alerts - Can be sent Weekly (default) or Daily
Mystery Shop Email Alerts
Missed Opportunity Alerts - Requires Valid Email and Cell Phone Number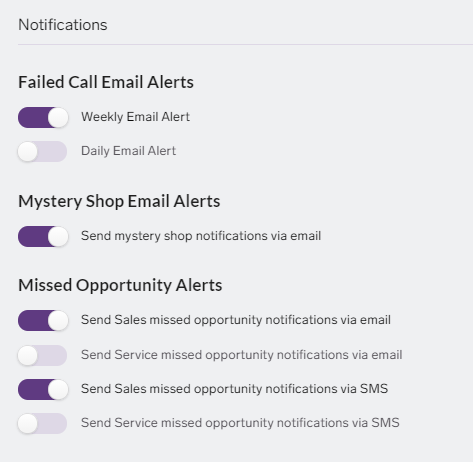 Non-Manager User Notifications:
Note: Receptionists do not have this feature
Phone Skills Coaching alerts are sent via email to users with a valid email address in their profile. Users must also be assigned to calls in the Call Log to trigger Phone Skills Coaching alerts.

Select Save to create the user profile.