This article explains how to create a Super Admin role in BDC Central and Caller CX platforms.
The Super Admin role has full management access over customer administration functions. This user role will be permitted to view all data and reporting for all assigned Accounts (BDCs) and Dealerships.
From the navigation Menu select Admin then select Users.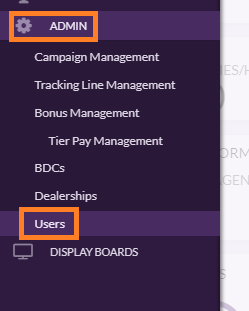 From the User Admin list select ADD USER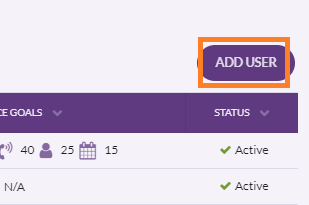 Personal Details
Complete the following fields:
First Name (No initials, numbers or symbols)

Last Name (No initials, numbers or symbols)

Email Address *Required New User Email Verification Process

Cell Phone (not required for Agents)

Gender (optional)

Select Role and Customer (If applicable)

User Details
Username: By default, the username is the first part of the user's email address. This can be changed by preference.
Password: create a unique password
Turn On/Off toggle to require password change at first login.
Notifications
Notifications can be managed by turning ON or Off the toggles for each notification. Note: the Weekly Email Alerts for Failed Call Email Alerts is ON by default.
Notifications require a valid cell phone number and email address to be listed in the user's profile.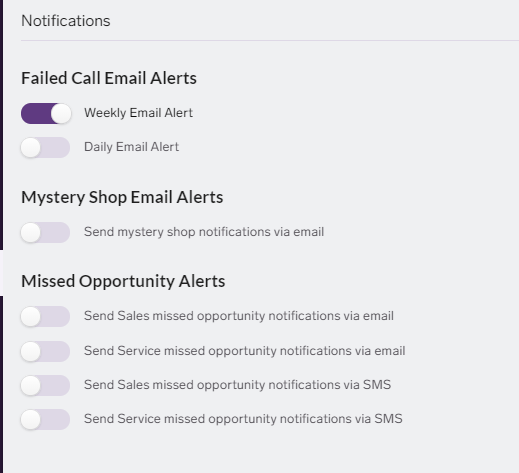 Click Save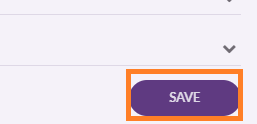 Note: New User Email Verification Process