New Features & Enhancements:
Improvements to call scoring and phone skills report
New Report Dealership Activity for Sales & Service: This report provides ongoing monthly revenue tracking based on key Sales and Service metrics at the Dealership Level.  For Sales, the information entered into the Daily Floor Activity Log is automatically populated into the report. 
Comparison report has been redesigned to provide both a summary and drill down report
Improvements to Sales Close Ranking and Service Status Check report
Executive Summary redesigned to provide improved high-level results impacting dealership growth.  
Appointment Text Confirmations -  Customers will no longer receive a text confirmation 24 hours prior to their appointment.  They will now receive a text confirmation at the time the appointment is booked and then again 1 hour before the time of appointment
Added 12 month benchmarking capability to the Dealership's profile in Admin to track growth in Dealership Activity report
Appointment Confirmation Texts - Added ability to assign a specific phone number to reschedule appointment Enable and update Appointment Confirmation Texts from the Dealership's profile in Admin.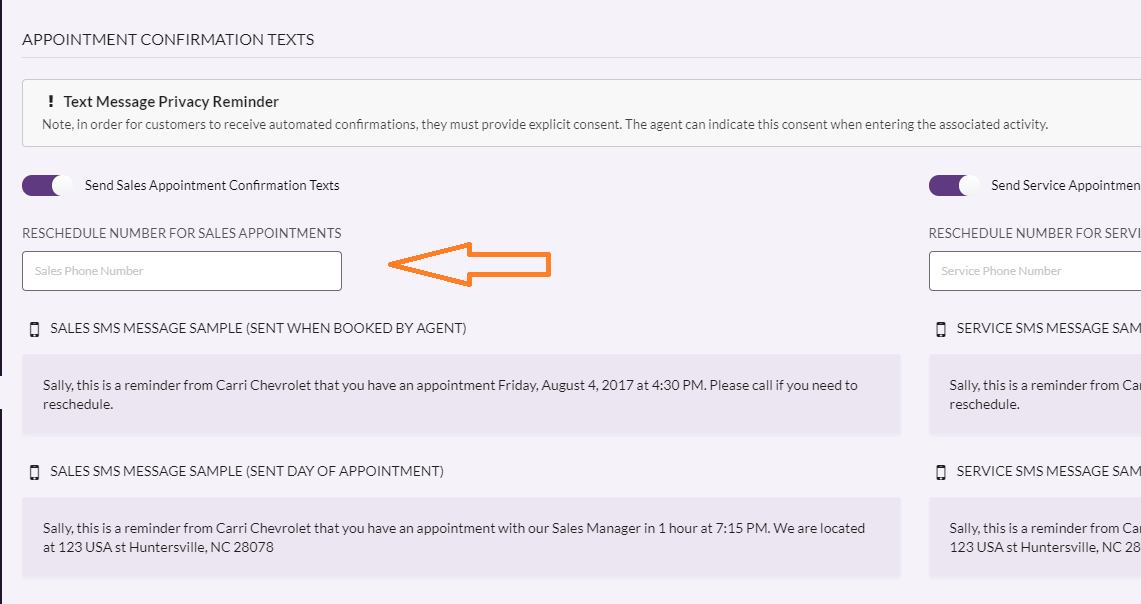 Bug Fixes
Corrections to Mystery Shop timestamps
Agents can now view the Leaderboard
Readded Timeframe to Active User Log
Agents/Users can now access their Phone Skills profile
Corrected timezone for some users outside of EST
Bonus Pay report now includes Non-Appointment Solds
Other General Bug Fixes