This article explains the email verification process for adding new users to BDC Central.
We will now be requiring ALL new users to have a valid email address when creating their BDC Central profile. They will also be required to verify their account from that email address.
IMPORTANT: Email Addresses must be unique and belong to the user. Using invalid, fake, or your own email address to create the new user will result in the loss of access to training in Biz Dev University.
So, how the process will work, is after the new user account is created, an email will go to the email address that was entered when creating that account. Here is an example of that email: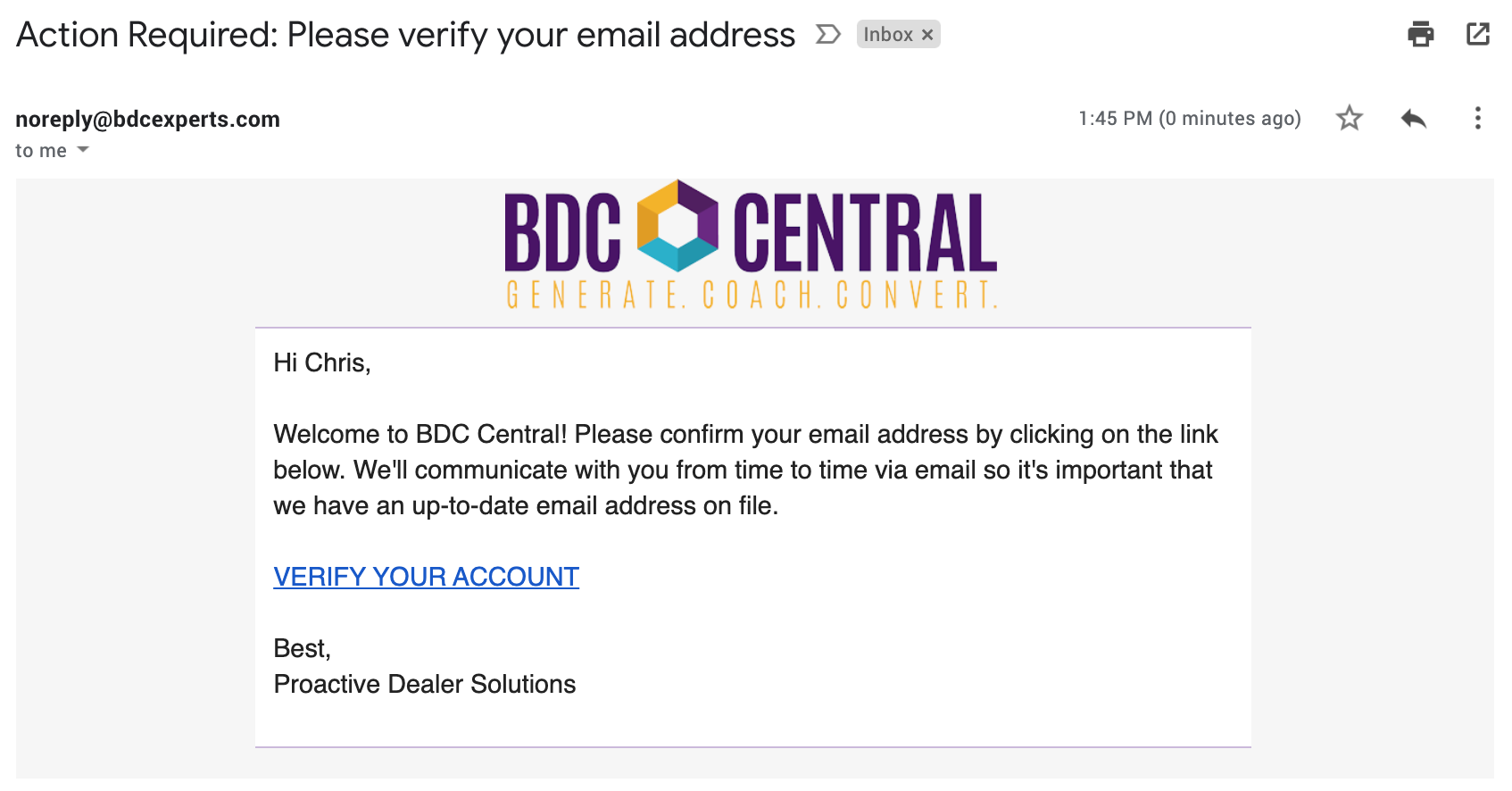 The user must access that email and click the "VERIFY YOUR ACCOUNT!" link. Once they click the link, they will be taken to the BDC Central login page with the following message: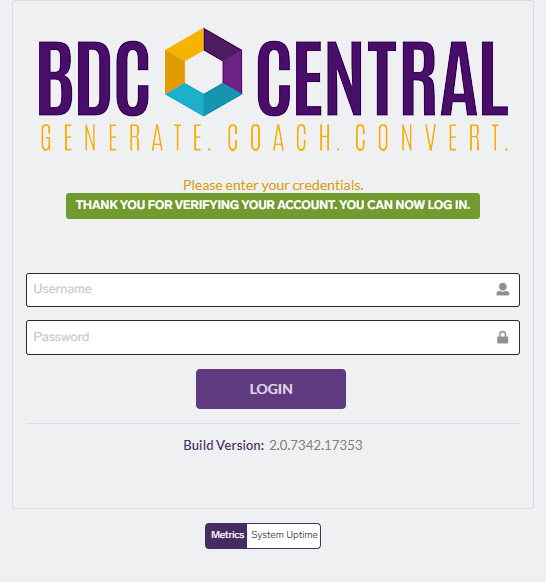 Please keep in mind that until they go in and click that link in the verification email. their new account will remain "Inactive" in BDC Central.
So after you've created a new user, you will not immediately see them active in your user list. To view that user in the user list, you will have to click the toggle for "Show Inactive" at the very top. You should then see that user in a "Pending" state, where they will remain until they have verified their account.

If for any reason, they say the didn't receive the email or you had to update the email address, you can resend the verification email by clicking the Action button and then select "Resend Activation".