This article reviews the steps to follow when adding bonus pay to Proactive Campaigns.
To add bonus pay to specific campaigns select Admin, then Campaign Management from the navigation menu.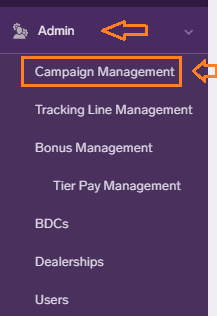 From the Campaign Management list, select the action button next to the desired campaign then select Edit.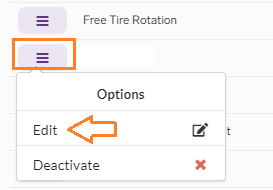 From the Campaign profile settings, scroll down to add the desired Show pay amount to be applied to this campaign. 
Important Notes:
Any updates to campaigns will be applied to the entire current month and moving forward and will not impact any previous months. 
Campaign Show bonuses will be in addition to any previously assigned Show bonus for each user.