This article explains the steps to follow for turning on or off Missed Opportunity Alert notifications in Account Executive and Manager level profiles. Notifications can be activated in user profiles to be received either by email or SMS text notification.  The notifications are sent in real-time and can take up to 15 minutes to be received. 
From the Menu Navigation Panel, select Admin, then Users.  From the User list select the desired profile.  In the selected user's profile, scroll down the page and click on Notifications.  This opens the Notifications options for the profile.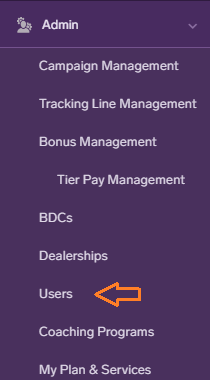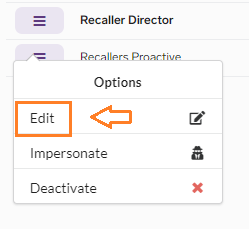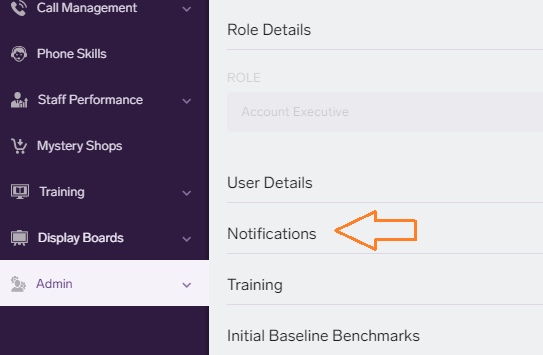 For Missed Opportunity Alerts, Users can turn on or off the notification types by clicking on the button next to the alert.