When a Requested Transfer Opportunity is logged in BDC Central, Manager level users can turn on notifications to receive alerts by SMS Text as soon as the activity has been logged.
This article explains how to receive SMS Text Message Alerts for Requested Transfer Opportunities (TO).  
Sections in this article:
Activating SMS Text TO Alerts
Receiving SMS Text TO Alerts
Setting up TO Alerts
To activate the ability to receive Requested TO alerts by text message, the feature must first be turned on in the user's profile.  
From the Users list in Admin, select the Action button, then Edit for the intended profile.
Select Notifications to open the notifications drop-down section.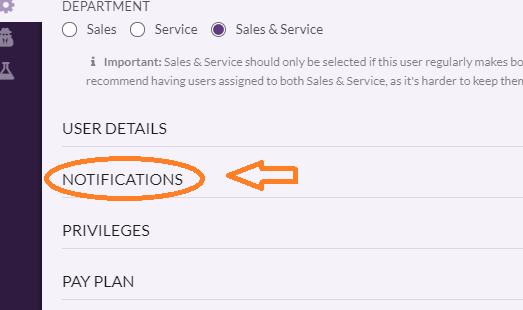 To turn ON or Off a notification, click on the button for the alert.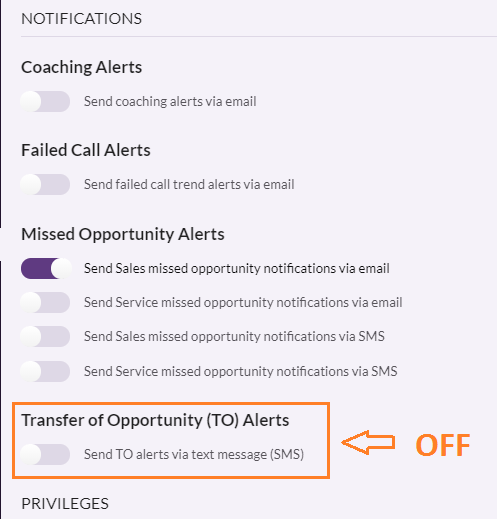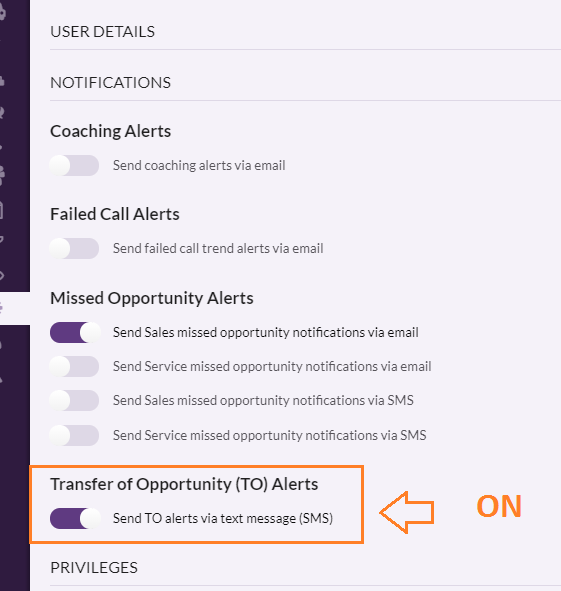 Select Save to save changes.  With the TO Alerts notifications turn on, users should receive text message alerts for Requested TOs as they are logged.
Receiving SMS Text TO Alerts
TO Alerts will be sent to users who have turned on this feature in their profile settings.  After a user saves a Requested TO activity from their Agent Console the SMS Text TO Alerts will be sent to all managers who have turned on their Notifications to receive these alerts.