How to Create Custom Goals
Note: PDS recommends maintaining BDC Strong Default Goals to optimize BDC activity.  
1. From the Menu Navigation Bar select "ADMIN" then "USERS".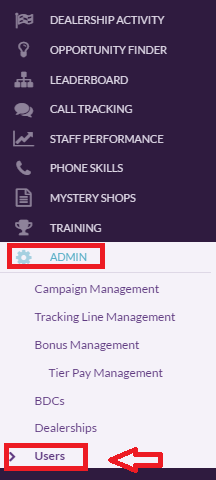 2. From the USERS list, select user, then "EDIT"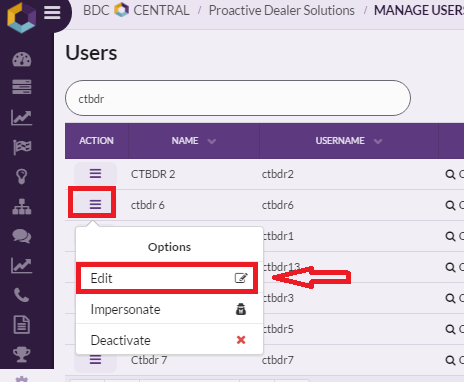 3. Open "GOALS" drop down box.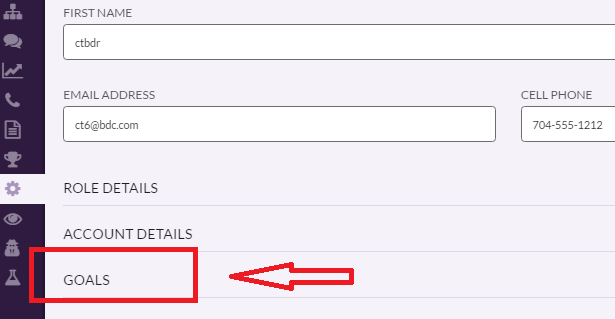 4. Turn ON Custom Goals by clicking next to toggle.

5. Enter desired Custom Goals for assigned department.

6. Select "SAVE".