This article explains how to log calls using the Receptionist Agent Console.  
To access the Receptionist console (receptionist users only), go to the Menu Navigation Bar, select the Agent Console.

Receptionists logging calls for multiple dealerships will have selection buttons for each assigned dealership and must first select the dealership belonging to the call.  Receptionists assigned to a single dealership will not have this option.
Receptionist assigned to more than one dealership:

Receptionist assigned to only one dealership:

Clicking on selected buttons will change the buttons to dark purple when selected.  To deselect a selection, click on the button a second time.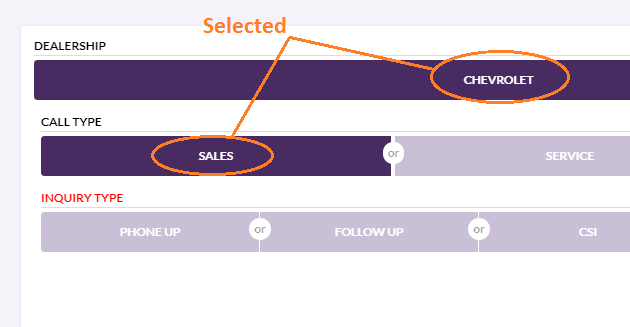 For each call, console selections include the following:
Dealership (if applicable)
Call Type
Inquiry Type
Transferred To 
Calls transferred to the BDC, Sales Dept or Service Dept include selections to identify who took the transferred call.  
BDC - select BDC Agent
Sales Dept - select Sales Rep
Service Dept - select Service Advisor
For each of these departments, unknown may be selected, if applicable.



When Agent Console selections are required they appear in Red until a selection has been made.  The call cannot be saved until required selections have been made.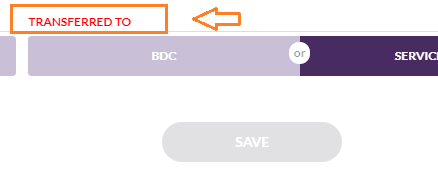 Once all selections have been made, select Save to log the activity.