This article discusses how to link users, for DMS connected customers, in BDC Central to their DMS ID.  
Once you have officially integrated your DMS with BDC Central, you may get a pop up window when you go to edit one of your user's profiles under Admin - Users.  Linking BDC Central users to their DMS Account IDs is required for getting data populated into the Staff Performance reports.
To link a BDC Central user to their DMS Account ID, do the following:
1) Go to Admin-Users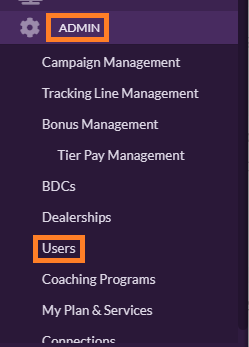 2) Locate the user you would like to link with their DMS Account ID and select the action button and then Edit.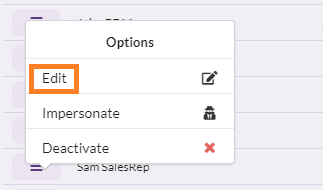 3) Scroll down to the User Details section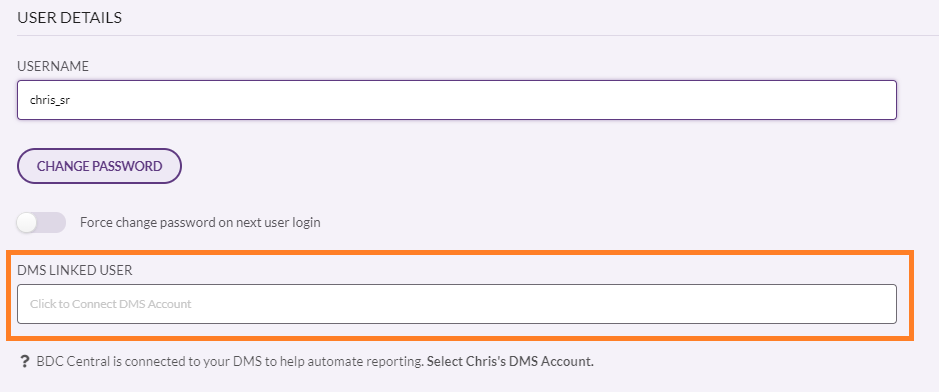 Select the Drop Down under "DMS Linked User" and select the correct DMS Account you want to link with and click "Save".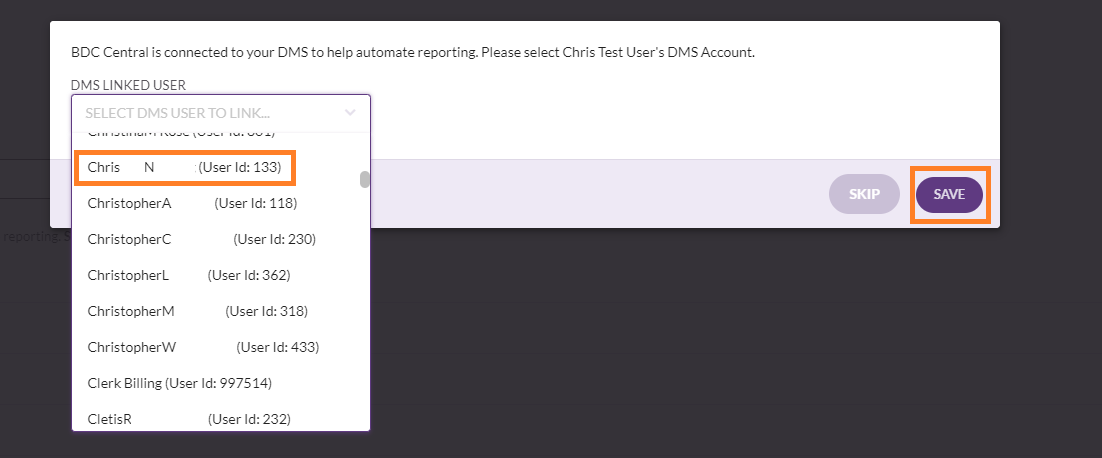 Don't forget to hit "Save" again on the user's profile to complete the process.