The purpose of this article is to explain how to enable an Agent's ability to update appointments for another agent in the same BDC or Dealership. This feature applies to BDR and Sales Rep user roles.  Only Managers can enable this feature.   Confirm, Cancel and Reschedule appointments are the only activities that can be updated for other agents. 
From Menu Navigation Bar select Admin, then Users.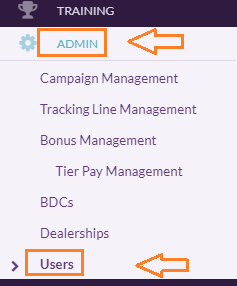 From the Users list, select the user to enable this feature, or select Add User if creating a new user.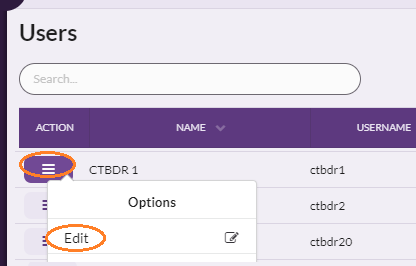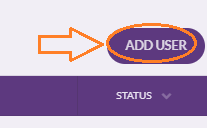 From the user profile Role Details, click on the toggle to enable "Can Update Appointment Status for Other Reps".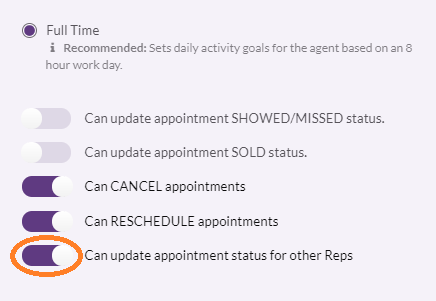 Note:  Agents can only Confirm, Cancel and Reschedule appointments for another agent when this feature has been enabled.  
Reference Article: 
Select Save.